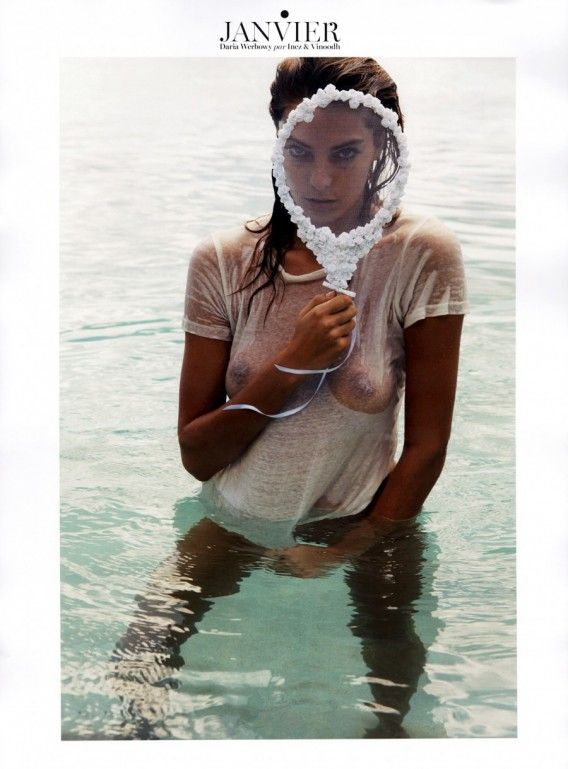 Como much@s sabeis colecciono Vogue's del Mundo, así que cuando alguien viaja a otra ciudad le pido que me traigan una. Mi última adquisición fue la Vogue Francesa, esta edición es una referencia. Mi sorpresa fue el calendario que venía dentro. La mayor parte de los meses son desnudos (y según comentan las malas lenguas son fotos repetidas, estaré atenta). Solo he podido encontrar los primeros 6 meses en Internet, así que os dejaré esperando por los 6 siguientes
As some of you know i have a collection about Vogue's around the world, everytime I know someone is travelling i ask for a new vogue as a present. My last one was Vogue Paris, i love this edition. My surprise was when i saw the calendar inside. Most of the months are naked models (i heard that this pics are old, i will see). I only find the first 6 months, so you have to wait for the next 6.
En Enero posa Daria Werbowy, una foto no demasiado adecuada para el mes, pero lo primero es la moda y el arte.
January is for Daria Werbowy, this is a strange pic for this month, but art and fashion are the important thing here.
Febrero, la modelo Anja Rubik.
February, Anja Rubik model.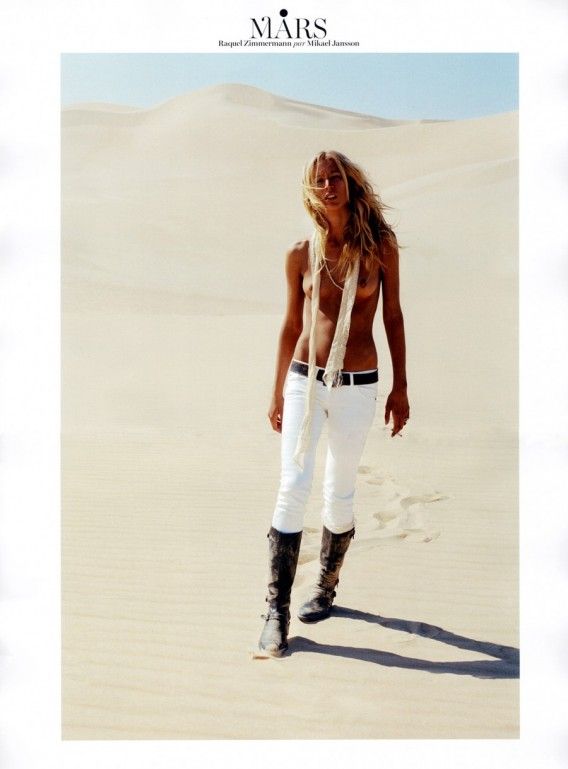 Raquel Zimmermann para el mes de Marzo 2013.
Raquel Zimmermann in March 2013.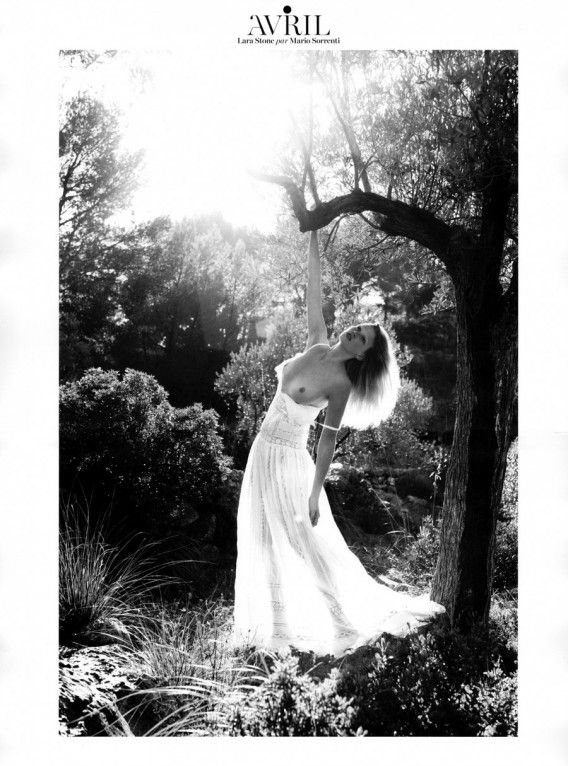 Lara Stone en una fotografía bucólica, en blanco y negro para el mes de Abril. El fotográfo encargado de esta foto es uno de los encargados del famoso calendario Pirelli de 2012.
Lara Stone in this bucolic in white and black picture. April is her month. The photographer in charge to take this photo was one of the chiefs of Pirelli Calendar 2012.


May is for Kate Moss, Vogue seems not be Vogue without her.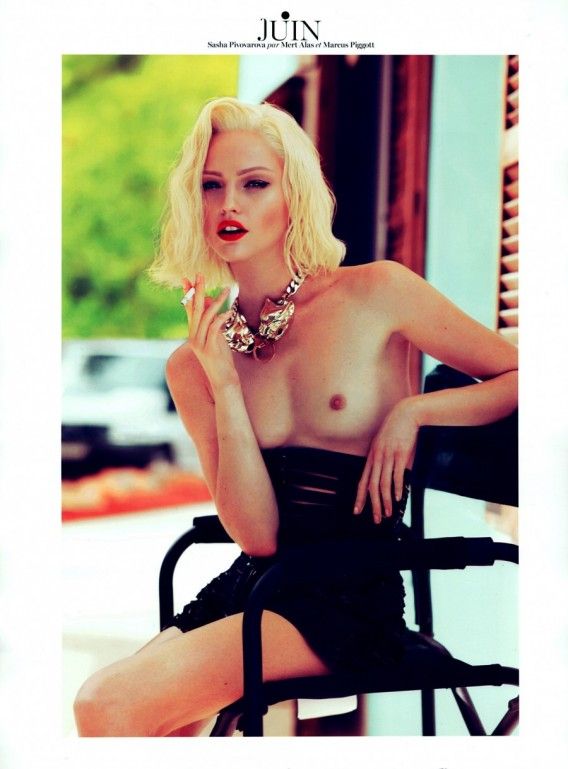 En
Junio
nos encontramos con
Sasha Pivovarova
, al más puro estilo mujer fatal. Labios rojos y cigarrillo en mano.
Sasha Pivovarova appears in June as a femme fatale. Red lips and a cigarette in her hand.
¿Qué os ha parecido? He leído que muchos lo censuran diciendo que ha sido demasiado provocativo desde luego lo es, pero ya os adelanto que la segunda parte del calendario no se queda corta.
What do you thnik? So many people it's saying it was so provocative course it is, you should wait fot the second part.