El sábado pasado, intenté arriesgar un poco combinando el navy con el militar que tanto se ha vuelto a poner de moda. Os preguntareis que por qué llevaba camisa por encima...pues como estaba encerrada en casa pensé que haría frío. Me confundí ☻.
Last Saturday I played with stripes and green militar. I like this kind of green. Maybe your are wondering why I put something on...I was at home so I thougth maybe it was cold outside, my bad ☻.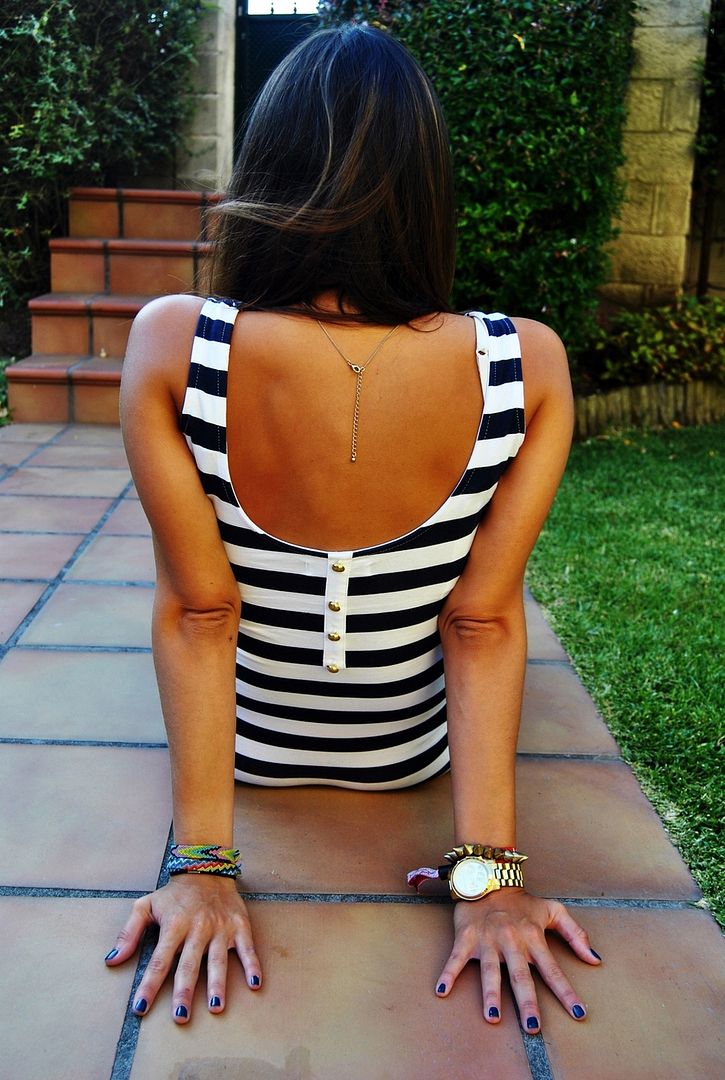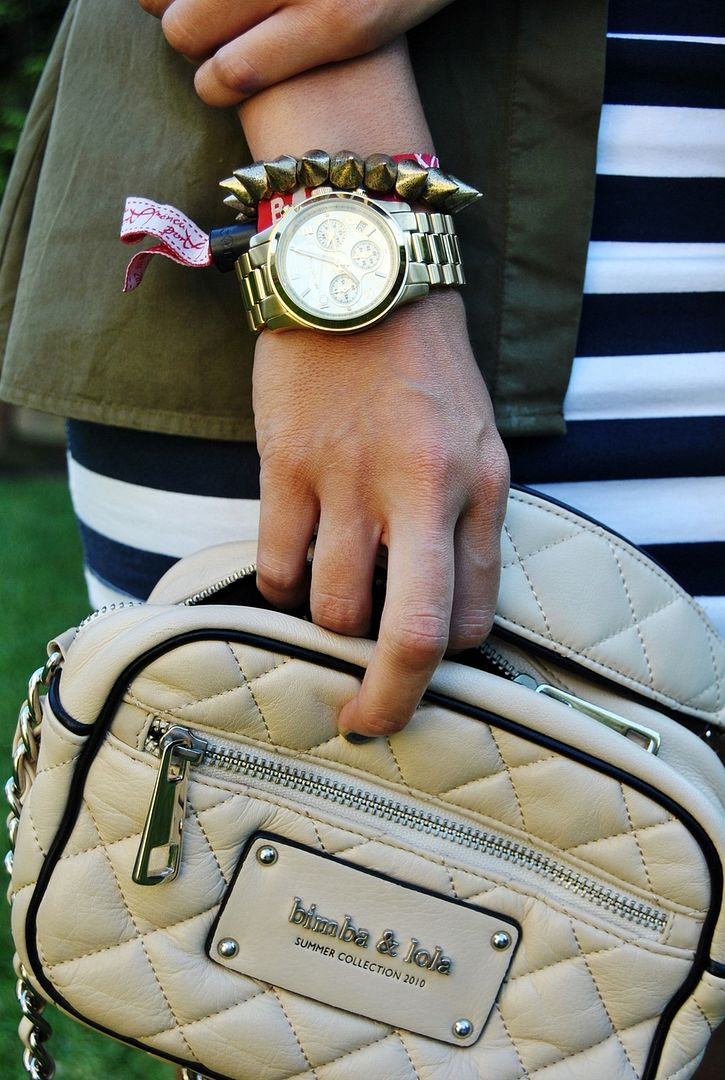 Camisa militar/Militar shirt: Zara (old).
Sandalias/Sandals: Oysho (old).
Collar/Necklace: H&M
Bolso: Bimba y Lola (s/s 10).
Pintauñas/Nailpolish: Chanel (Blue Rebel).
Gracias por los comentarios.
Recordad que podeis seguirme en/

Remember you can follow me in