¡He terminado los examenes! Mañana buscaré un ratito para postear mis compritas (por fin)
Así que lo primero que hago es aprovechar para decir quien es la ganadora.
Carrie Underwood, está guapísima con ese mini-vestido y sus piernas morenas. Además he encontrado los zapatos que seguro que a más de una nos vuelven locos.
I finish my exams! Tomorrow i will try to find some time to post my last shoppings.
So the first thing i have to post is the winner of the week.
Carrie Underwood, she looks so nice in this little dress, and her tan legs. I also find the shoes she wore, i know some of us will love them!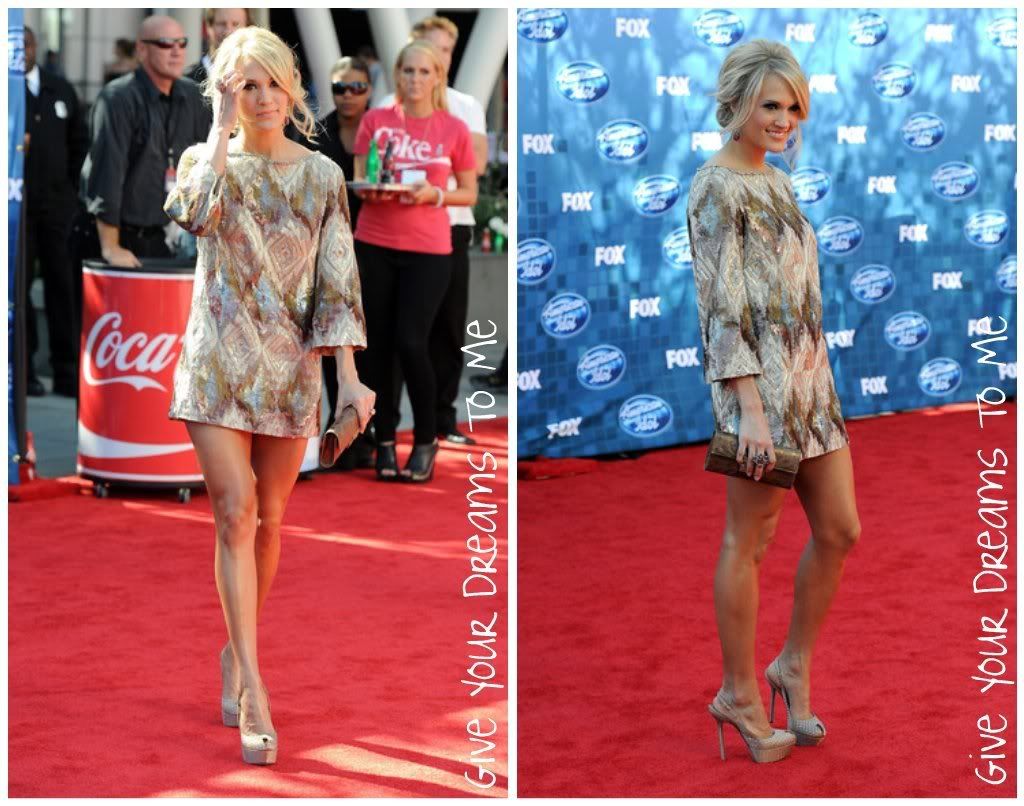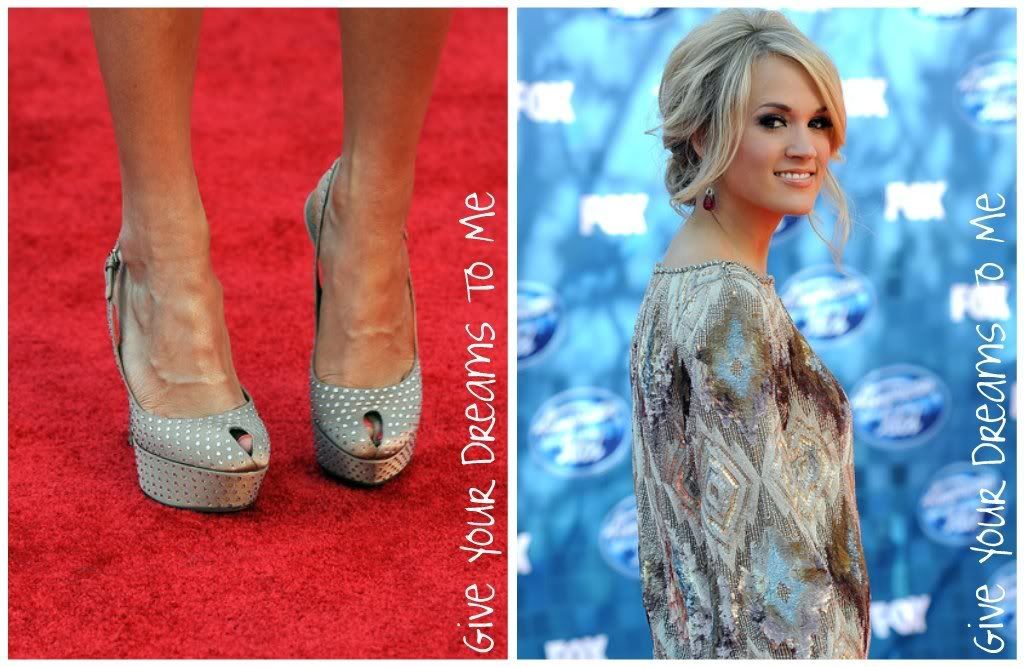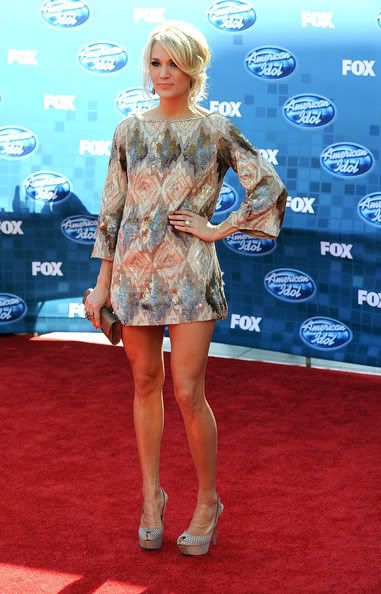 Gracias por comentar.
♥